Professional Tools of World Class Quality

Professional Tools of World Class Quality
The premium brand SP Tools has a global reputation for professional tools of unsurpassed quality and value.
Market leading in research, innovation and product development in Air Tools, Hand Tools and Power Tools drives SP Tools to produce a better product whilst listening to and satisfying the demands of the professional tradesman.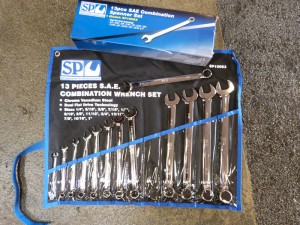 For more than 40 years SP Tools has been at the forefront of design and manufacturing, and maintained their position statement of "Manufctured for the Professional".
What makes us stand out from the rest is the range and proven quality of our products. At SP Tools our goal is to ensure that every product we supply to the market meets and exceeds the expectations of the professional worldwide. All our products are developed under a strict code to offer better ergonomics, quality and design that make the tool easier to use. This means the job gets done quickly and ultimatly saves money and time.
SP Tools offer you a product of excellent quality with a lifetime warranty for an affodable price. Until 2013 SP Tools has focused its sales on Australia, New Zealand, the USA and Asia.
Furthermore SP Tools has produced under private label for renowned companies like RODAC, Manneesmann. Würth and Hazet. In 2013 a European sales office and warehouse was established in The Netherlands. In september 2014 RobelcoCar Services became dealer for SP Tools.