TSL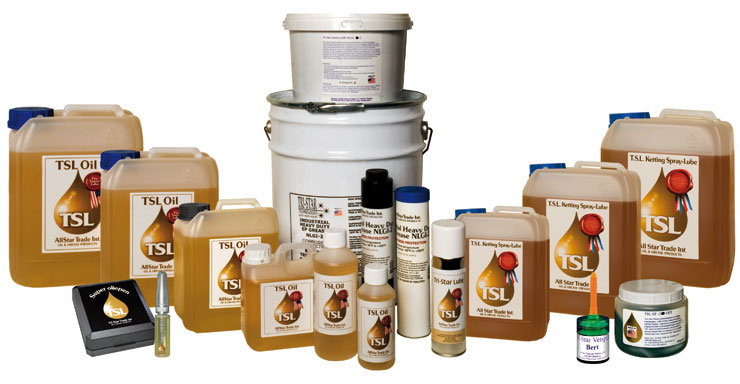 TSL specializes in high quality oil and grease for industry, agriculture, offshore and automotive, but also for the individuals.
TSL lubricants are based on a unique formula of additives in mineral oil, which significantly reduces friction of rotating metal. The special properties of TSL lubricants lead to quieter engines, gearboxes, lower fuel consumption, less wear and lower temperatures of the oil and parts.
TSL is a pure liquid without solids such as P.T.F.E. (Teflon), MoS2 (Molybdenum) or graphite, which can cake, clog and/or settle.
TSL is fully absorbed by the oil and carried by the oil flow to the surfaces to be lubricated, where the electropolar molecules react under stress and form a synergetic bond with metal. This bond is virtually unbreakable.
Surfaces lubricated in this way are thus impenetrable, smooth and stable, which will significantly reduce friction.
RobelcoCar Services is TSL Dealer
TSL Oil Fortifier Click here
Tri-Star Chain Spray Lube / Aerosol Click here
Tri-Star Super Oil pen Click here
Tri-Star Lubricating Grease Click here